My Blog
Posts for tag: dental injury
By South Lyon Dental Care Center
March 17, 2019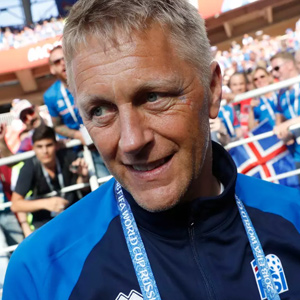 If you followed the 2018 FIFA World Cup Soccer games, you probably know that one of this year's biggest surprises was the debut of the team from Iceland—the smallest country ever to earn a chance at the sport's top prize. But here's something you may not have known: When he's not on the field, the team's coach, Heimir Hallgrímsson, is a practicing dentist! Those two skill sets might not seem like a natural fit… but they came together dramatically at a recent contest.
At a local women's game last summer, when a player was hit and her tooth was knocked out, Dr. Hallgrímsson took immediate action. "I jumped on the pitch and put the tooth back in, took her to a dental office and fixed it," he said.
Not everyone has the special training or ability to fix a tooth that has been damaged or knocked out—but there are some simple things that you can do to help an adult who has suffered this kind of injury. Here's a quick run-down:
After making sure the person is stable and not otherwise seriously injured, try to locate the tooth.
Handle it carefully, without touching root surfaces, and clean it gently with water if possible.
Try to open and gently rinse out the mouth, and find where the tooth came from.
Carefully place the tooth back in its socket, making sure it is facing the right way, and hold it in place with a soft cloth.
If the tooth can't be re-implanted, place it in a bag with a special preservative solution, milk or saliva, or have the person hold it between the cheek and gum—but make sure it isn't swallowed!
Rush to the nearest dental office or urgent care facility.
When these steps are followed and the person receives professional treatment as quickly as possible (ideally within minutes), their tooth will have the best chance of being saved. But even if it isn't possible to preserve the tooth, receiving prompt and appropriate care can make replacing the tooth much easier.
Having Dr. Hallgrímsson on the sidelines was a lucky break for the injured soccer player—and as a coach, just getting to the World Cup is a remarkable achievement. But you don't need to be a coach (or a dentist) to give first aid in a dental emergency. Taking the right steps can help ensure the best possible outcome… and might even save a tooth!
If you would like more information about emergency dental treatment, please contact us or schedule an appointment for a consultation. You can learn more by reading the Dear Doctor articles "Knocked Out Tooth" and "The Field-Side Guide to Dental Injuries."
By South Lyon Dental Care Center
February 25, 2018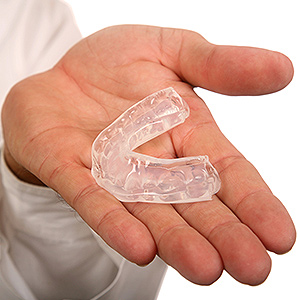 Athletes in contact sports are at significant risk for traumatic injury to their teeth and mouth. It's estimated 600,000 emergency room visits each year involve a sports-related dental injury.
Athletic mouthguards have become the premier safeguard against sports-related oral injuries. First worn by professional boxers in the 1920s, mouthguards are now required for use by various sports associations and leagues — from amateur youth to professional — for a number of sports. The National Collegiate Athletic Association (NCAA), for example, requires their use during play for hockey, lacrosse, field hockey and football. The American Dental Association recommends mouthguards for 29 sports or exercise activities.
But do mouthguards actually prevent injury? To answer that question in a scientific manner, the Journal of Sports Medicine published an evidence-based report in 2007 on mouthguard effectiveness for preventing or reducing the severity of oral-facial injuries and concussions. While the report objectively analyzed many of the problems and issues associated with mouthguards (like materials, design and durability), it concluded the risk of an oral-facial injury was nearly two times greater without the wearing of a mouthguard.
That being said, most dentists and other professionals in sports safety would advise not all mouthguards are alike. The stock, "off the shelf" mouthguard found in many retail stores with limited size offerings is the least expensive, but also least protective, of mouthguard types. Mouth-formed or "boil-and-bite" protectors, which are softened in boiling water and then bit down on by the player to form the fit, are better than the stock version — however, they often don't cover all of the player's back teeth.
The best option is a custom-designed guard made by a dentist for the individual patient. Although relatively expensive (costs range in the hundreds, compared with $25 or less for a stock guard), they provide the highest recognized level of mouth protection.
The bottom line: a mouthguard is a must-wear part of any uniform for any sport that involves contact or high velocity objects of play. If you or a family member is a contact sport athlete, it's essential you protect your teeth and mouth with a custom-fit, high quality mouthguard.
If you would like more information on mouthguards, please contact us or schedule an appointment for a consultation. You can also learn more about this topic by reading the Dear Doctor magazine article "Athletic Mouthguards."