FAMILY DENTISTRY
South Lyon Dental Care Center is dedicated to meeting the dental needs of adults and children. As a practice, we are set apart by using the latest techniques in family dentistry. Our dentists use a gentle and caring approach, and will always make sure you are comfortable with our treatments and procedures.
Preventive care
Digital x-ray (less exposure)
Treatment for gum disease
Comfort-fit dentures and partials
Root canals/oral surgery
Nitrous oxide available
If you are looking for a dental office that has a gentle and caring staff, South Lyon Dental Care Center is your office of choice. Please call for an appointment and don't forget to ask about our specialty services!
COSMETIC DENTISTRY AND IMPLANT DENTISTRY
BRIGHTER SMILES
South Lyon Dental Care Center provides quality cosmetic dental care for adults and children. Dedicated to the needs of our patients, we are equipped with cutting-edge dental technology to make your visit enjoyable and comfortable. Expect a relaxed and family-friendly atmosphere when you visit us.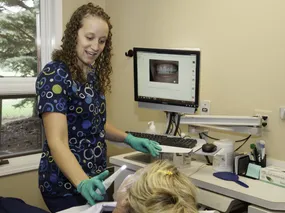 South Lyon Dental Care Center provides quality cosmetic dental care for everyone. We're dedicated to the needs of our patients. We're equipped with cutting-edge dental technology that makes your visit safe and comfortable. Take your smile to the next level! Ask us about:
Cosmetic Implant Dentistry
Cosmetic Contouring
Bleaching
Implant restorations
Bridges
Crowns
Denture repair
Excessive or Uneven Gums
Extractions
Sealants
Veneers
Zoom whitening
Bonding
Root Canal Therapy
Are you looking for a whiter, brighter smile? Call South Lyon Dental Center today! We're open six days a week and we love new patients.
SPECIALTY DENTISTRY
SPECIALIZED DENTAL SERVICES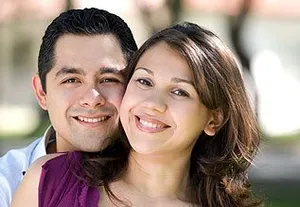 Periodontal Gum Treatment
Gum disease can lead to other health issues if left untreated. Regular dental check-ups will help detect the onset of gum disease. Our dentists are experienced in periodontal treatment.
Minor Orthodontics (Braces)
We are dedicated to providing high quality minor orthodontic care. Our dentists use advanced dental technologies to ensure you get the highest standards of care.
TMJ Treatment
Temporomandibular joint (TMJ) disorders occur around the lower jaw and front of ear on either side. They cause biting problems, headaches, ear pain and facial pain. Our dental professionals provide quality TMJ treatment with a gentle touch.
Bite Splint for Migraines and Headaches
We have soutions for chronic migraine and headache problems caused by improper clenching of the teeth. We provide a theraputic device to protect the mouth from the effects of grinding during sleep.
Call for more information about our specialty dentistry.
Emergency Dental Treatment
If you have a life-threatening or severe injury, call 911 or go directly to the nearest hospital emergency room. We can treat a variety of traumatic dental injuries, including teeth that have been chipped, moved, or knocked out entirely. Please call our office for assistance.